Ultra low latency, limit order driven pricing engine technology.
Connect to 100+ crypto exchanges at once and get the best possible prices.
Access crypto liquidity at your terms, for your crypto exchange
EMM hub is your reliable gateway into digital asset liquidity pools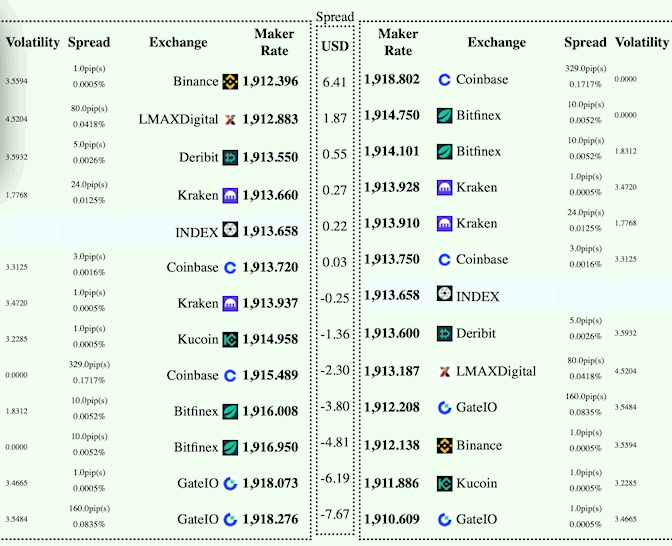 The limit order driven price discovery engine, enable exchanges to drive top of the book and/or full order book prices into your exchange orderbook .
The number of trading instruments, order book depth and liquidity providers connected is limited only by your imagination and computing resources available.
Flexible adjustment of liquidity streams by applying the granular configuration to the trading instruments and order books
Supported (FIX Protocol (Market Data), Websocket API, REST API, Public API, Private API)
Ready-made adapters connecting to supported Liquidity Providers
Custom Liquidity Providers integration and market data aggregators available on demand
Markups, volume modifiers, order book depth, symbol mapping, decimal precision - are the parameters at your disposal to shape the liquidity on your platform.
Comprehensive reporting on all aspects of hedging orders, execution quality data, timing and other crucial information.
Flexible hedging parameters to Perp futures, CFDs, and other spot exchanges: configurable, hedge Ratio, hedge timing, and volatility input.
Please fill the form, and one of our team will get back to you as soon as possible.